Description
This purifier fan heater from Dyson combines three appliances in one, so you can save money and storage space. Make the most of perfectly clean air, feel cool in the summer, and enjoy warmth in the winter.
Breathe Without Worry
The Dyson HP04 detects, reports and captures pollutants in a flash, cleaning your air without you lifting a finger. The activated carbon filter removes gases such as nitrogen dioxide, while the HEPA filter gets rids of 99.95% of ultrafine particles like allergens. So, whether you live in a polluted area or are sensitive to pollen, this purifier can help you breathe more easily.
Air Multiplier technology and an adjustable oscillation angle of 45 to 350 degrees project air throughout the room. You'll get over 290 litres of smooth, purified air pumped out every second, meaning you can enjoy it wherever you're sitting.
Keeping You Comfortable
Stay at just the right temperature, no matter the season, with the HP04's Hot + Cool functions. The far-reaching projection will heat you up or cool you down in no time. You can also find easy thermostat control – once the room reaches your desired temperature, the heating automatically stops to save energy. If you start to get cold, don't worry – this model will sense the drop in temperature and reactivate.
Discover a whole host of options with this purifier fan heater. Try Auto mode for automatic pollutant removal and temperature maintenance, or Diffused mode if you want purification without cooling. Night-time mode doesn't disturb the quality of your sleep, by running quietly and dimming the display. You can also programme your machine to turn off after 15 minutes or up to nine hours thanks to the sleep timer, and choose from 10 speed settings.
Control at Your Fingertips
Keep control with the included remote, which you can store on top of your purifier. Try out spoken instructions through a compatible voice service, or use the Dyson Link app for simple monitoring on a Wi-Fi and Bluetooth-enabled device. It lets you know all about your air quality and filter life, and you can change settings remotely. The HP04 even shows you the particles and gases it's detected, plus the temperature of your room, on the integrated LCD screen.
The Pure Hot + Cool model has a Quiet Mark accreditation for improved sound and quality. Plus, it's certified asthma and allergy friendly by Allergy Standards Limited. So, you can be sure that you'll get efficient purifying which won't disturb your daily life.
Experience amazing air quality, plus convenient heating and cooling, with the white and silver Dyson HP04. Buy yours now.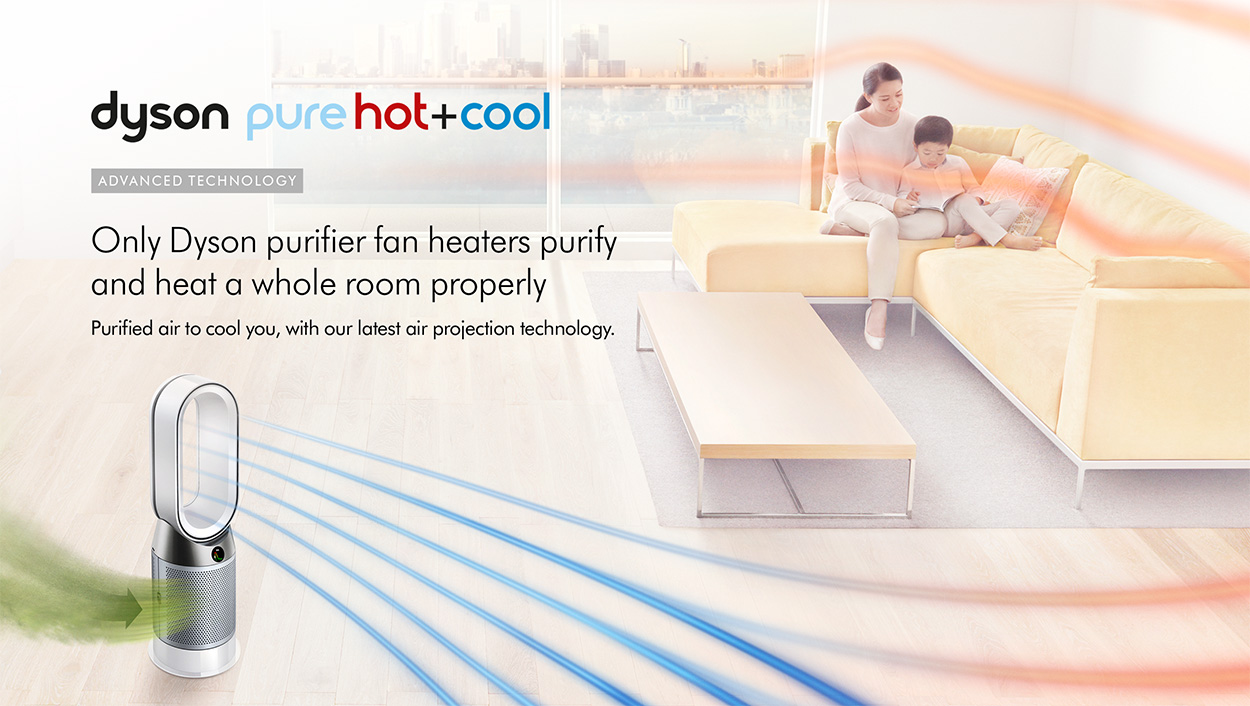 To simultaneously purify and heat a whole room properly, the Dyson Hot+Cool™ purifying fan heater goes beyond standard tests automatically sensing pollution, capturing ultrafine pollutants, and projecting purified and heated air using Air Multiplier™ technology. Is the only purifying heater is designed and tested to do this. 1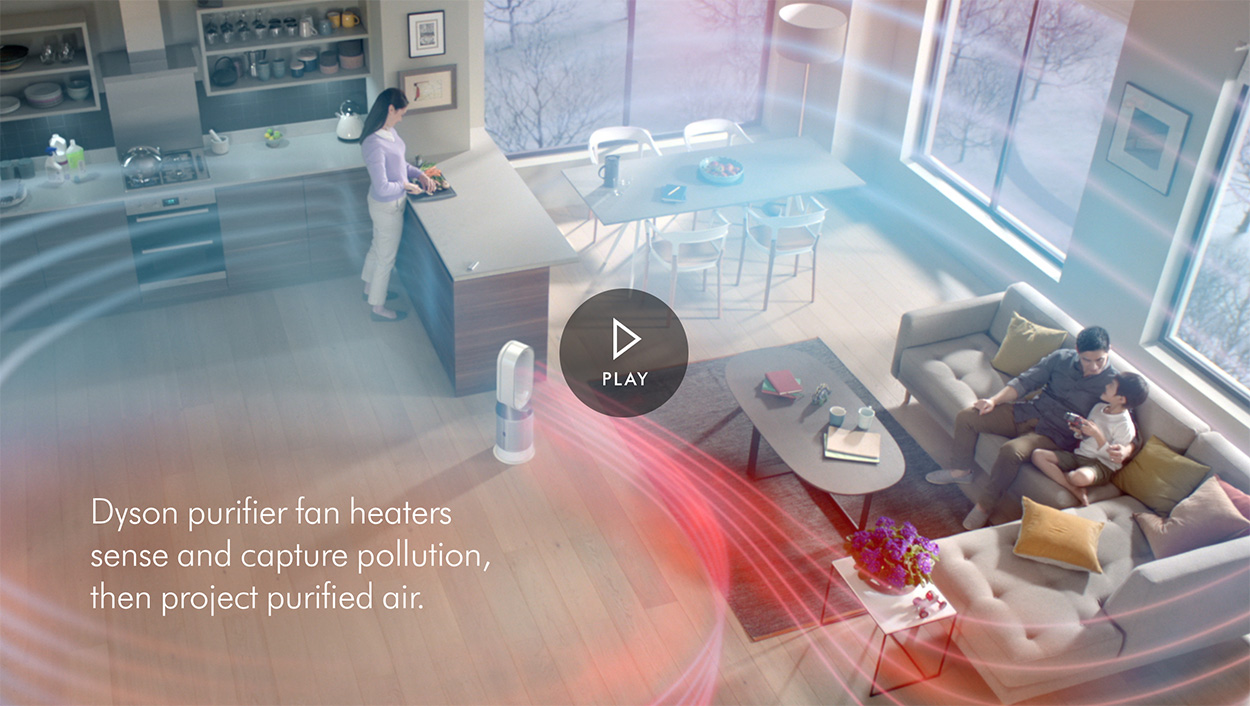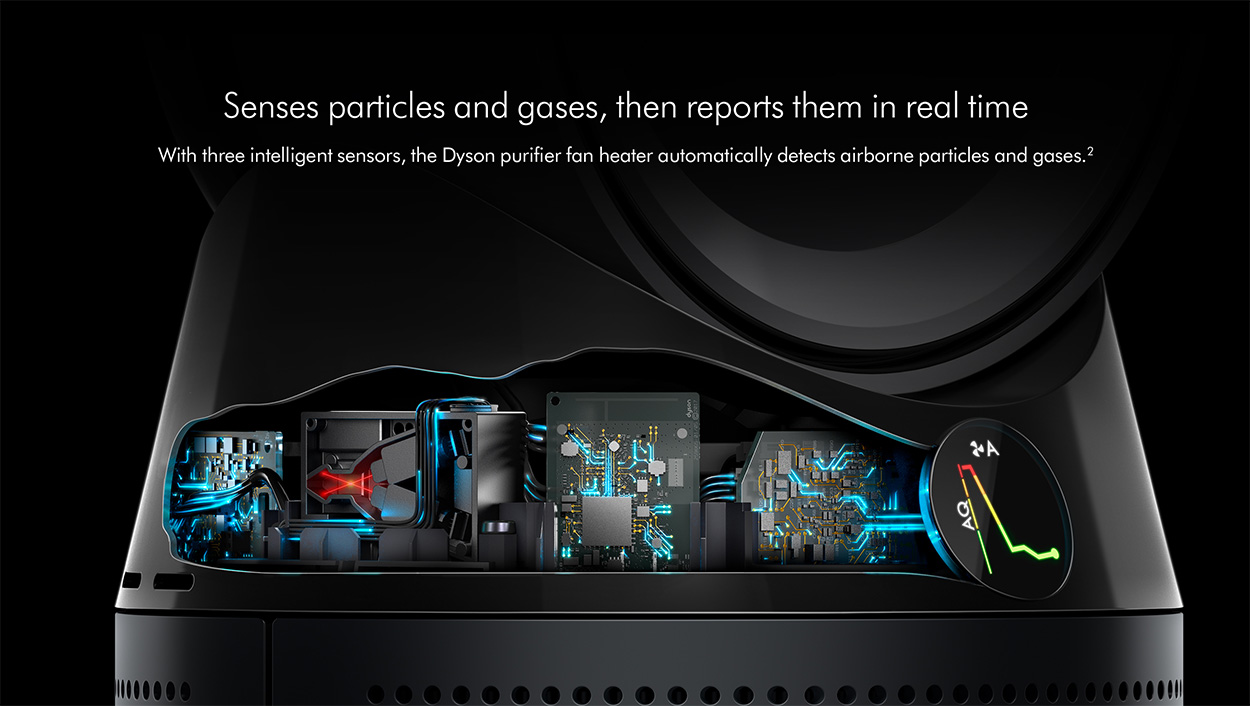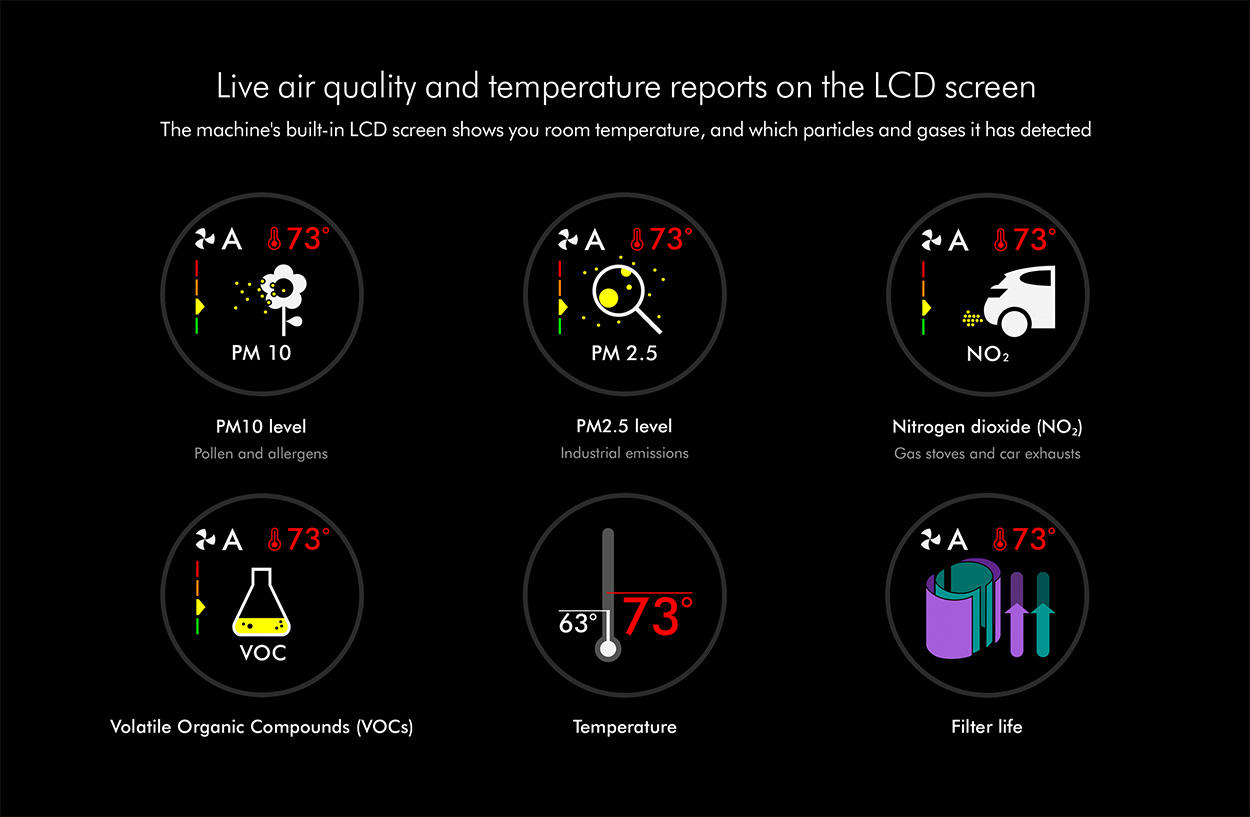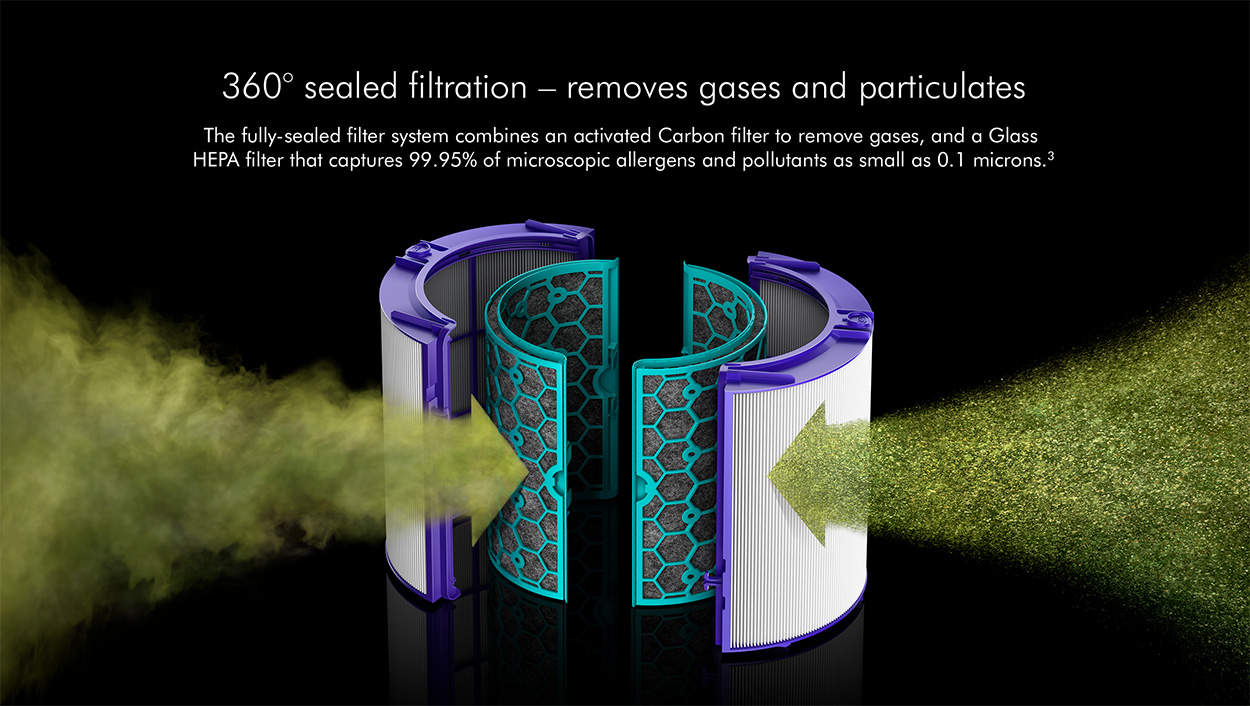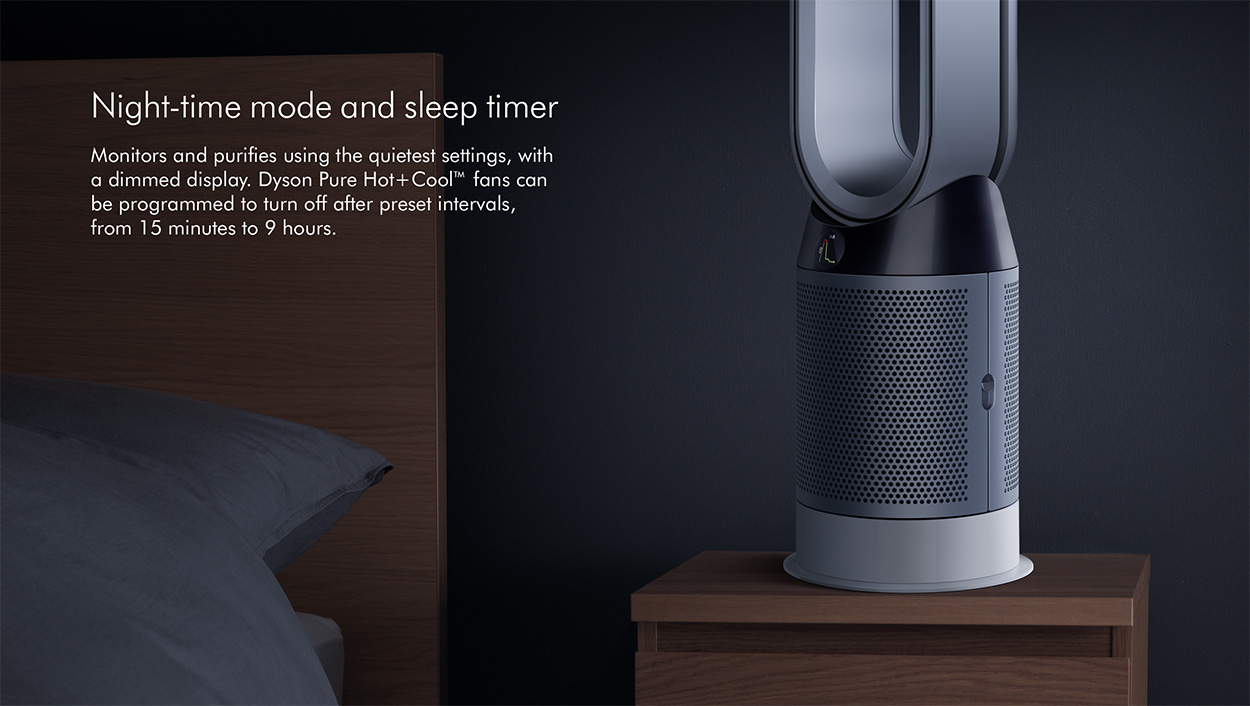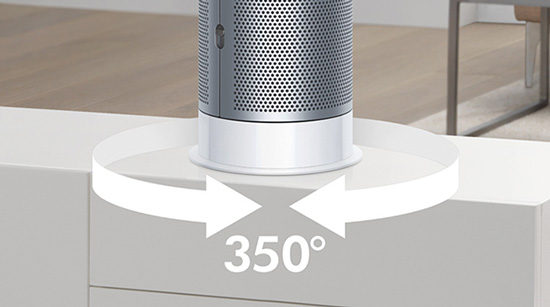 Oscillates up to 350°
Adjustable oscillation angle from 45° to 350°, to project purified air around the whole room.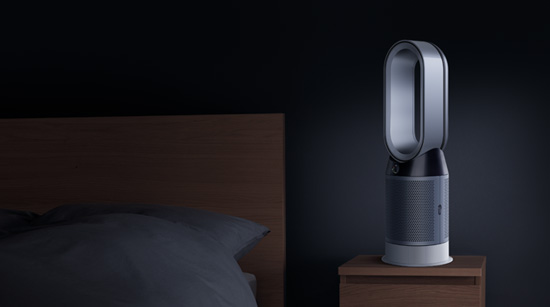 Sleep timer
Dyson Pure Cool™ fans can be programmed to turn off after preset intervals, from 15 minutes to 9 hours.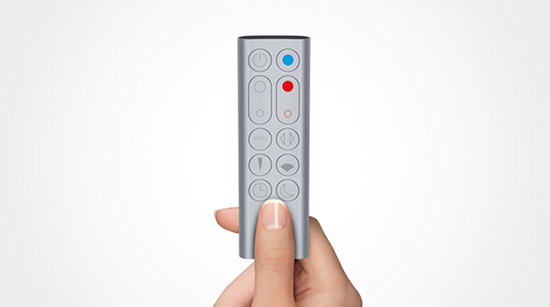 Remote control
Curved and magnetised to store neatly on top of the machine.
Voice control
Using a compatible voice service, control your machine with simple, spoken instructions.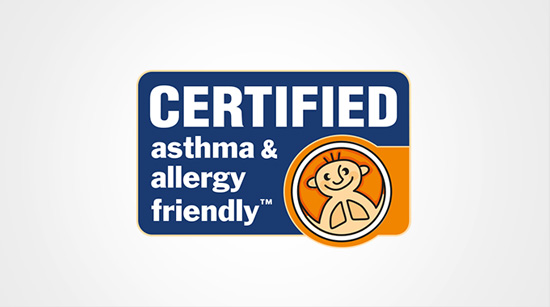 Certified asthma & allergy friendly™
This Dyson Pure Hot+Cool™ is certified asthma and allergy friendly™ by Allergy Standards Limited.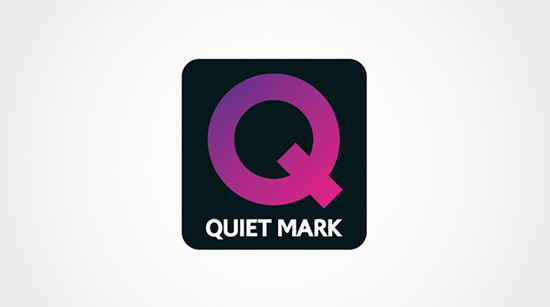 Quiet Mark accreditation
Awarded for improved sound and quality.
---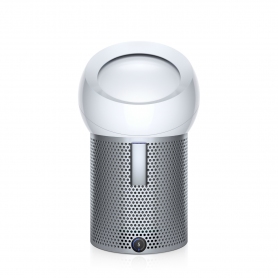 BP01
Dyson Pure Cool Me Air Purifier
The latest in air projection technology, the Pure Cool Me is the first...
Our price £299.00
BUY NOW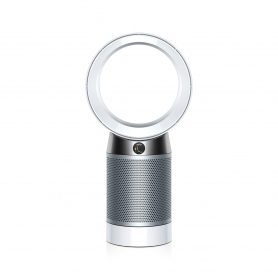 DP04
Dyson Pure Cool Desk Air Purifier
This Dyson desk purifier will ensure that you always have clean air....
Our price £399.00
BUY NOW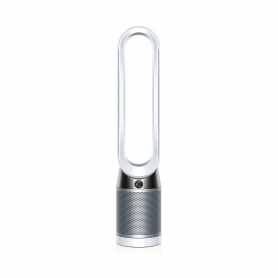 TP04
Dyson Pure Cool Tower Air Purifier
Bring home Dyson's TP04 – the only purifying fan to clean a whole...
Our price £499.00
BUY NOW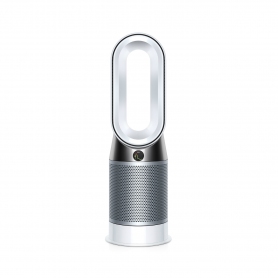 HP04
Dyson Air Purifier
This purifier fan heater from Dyson combines three appliances in one,...
Our price £549.00
BUY NOW