Description
Clean your home quickly and easily with the Dyson BALLANIMAL2+. This upright bagless cleaner even comes with an additional Reach Under Tool, which is exclusive to Euronics and Agent stores – so you won't find this amazing vacuum cleaner at any other retailer.
Designed for Your Home
Dyson has created the BALLANIMAL2+with you in mind. Specially designed to deep clean and remove pet hairs, you'll be amazed at how tidy it leaves your home. Plus, the iron, sprayed nickel and titanium finish gives this cleaner a modern, stylish look.
You'll also discover Epicyclic Drive technology, which cleans deep into carpets and seals in suction on hard floors – never again will you leave behind any dirt, dander or dust. The Radial Root Cyclone technology even captures the smallest of microscopic allergens. And, with a cable length of over 10 metres, you can move around your furniture freely.
Incredibly Versatile
There's not much that you won't be able to clean with the BALLANIMAL2+. You can attach a range of hand tools, including:
Crevice nozzle
Stair tool
Combination tool
Reach Under tool
Tangle Free Turbine
Carbon Fibre Turbine


Need to remove embedded hair from upholstery? Then make the most of the Tangle Free turbine tool. Or, to reach under low furniture, try the slim Carbon Fibre tool.
This Dyson vacuum cleaner can also cover a whole range of floor types, including carpet, tile, laminate and parquet. In fact, no other model can clean better across carpets and hard floors. Pick from three different modes with the variable suction control to tackle a range of tasks.
Easy to Use
Dyson's BALLANIMAL2+ couldn't be easier to use. There's an articulated wand handle, which allows you to pivot and rotate the cleaner a whole 360 degrees. You can also steer easily around furniture, thanks to the Ball technology. And, say goodbye to manoeuvring bulky cleaners around your home, as this model weighs just 7.34 kg.
You'll even find a washable filter, which makes cleaner maintenance as simple as possible. There's also a larger bin capacity and hose length, so you can clean your home with fewer interruptions.
Choose this Dyson bagless upright cleaner and fall in love with vacuuming again. Designed for ultimate versatility, you'll be able to clean all of those hard-to-reach places. Get yours now.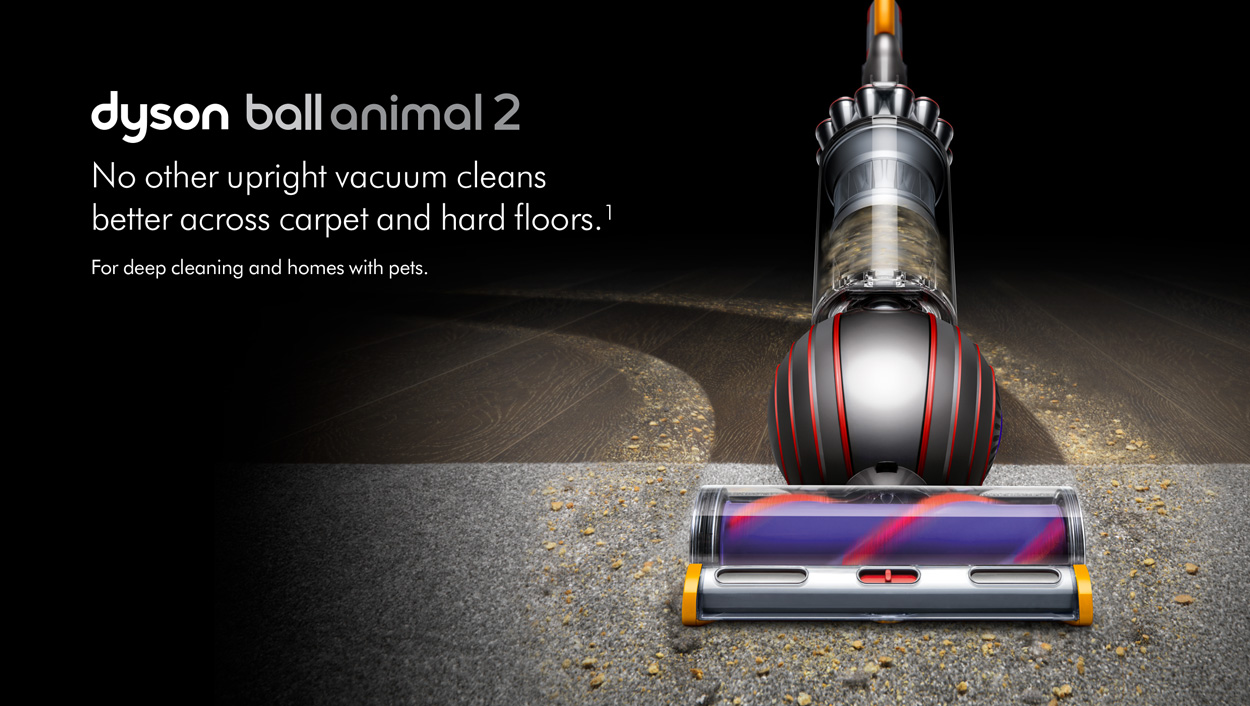 (1) Tested in accordance to EN 60312-1:2017 CI.5.1,5.2,5.3,5.9.At bin full, no other vacuum picks up more dust in total than Dyson Ball™ vacuum across hard floors, carpets and crevices. Tested in MAX mode. Tested in March 2018. Small product details may vary.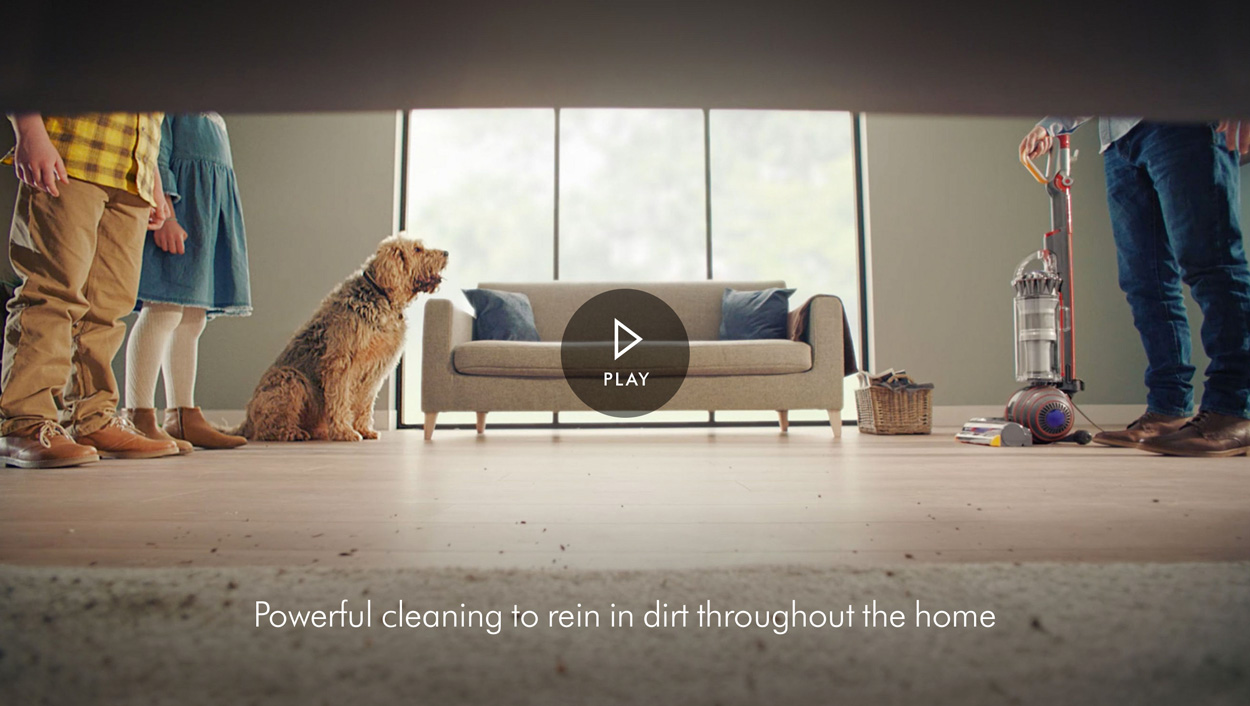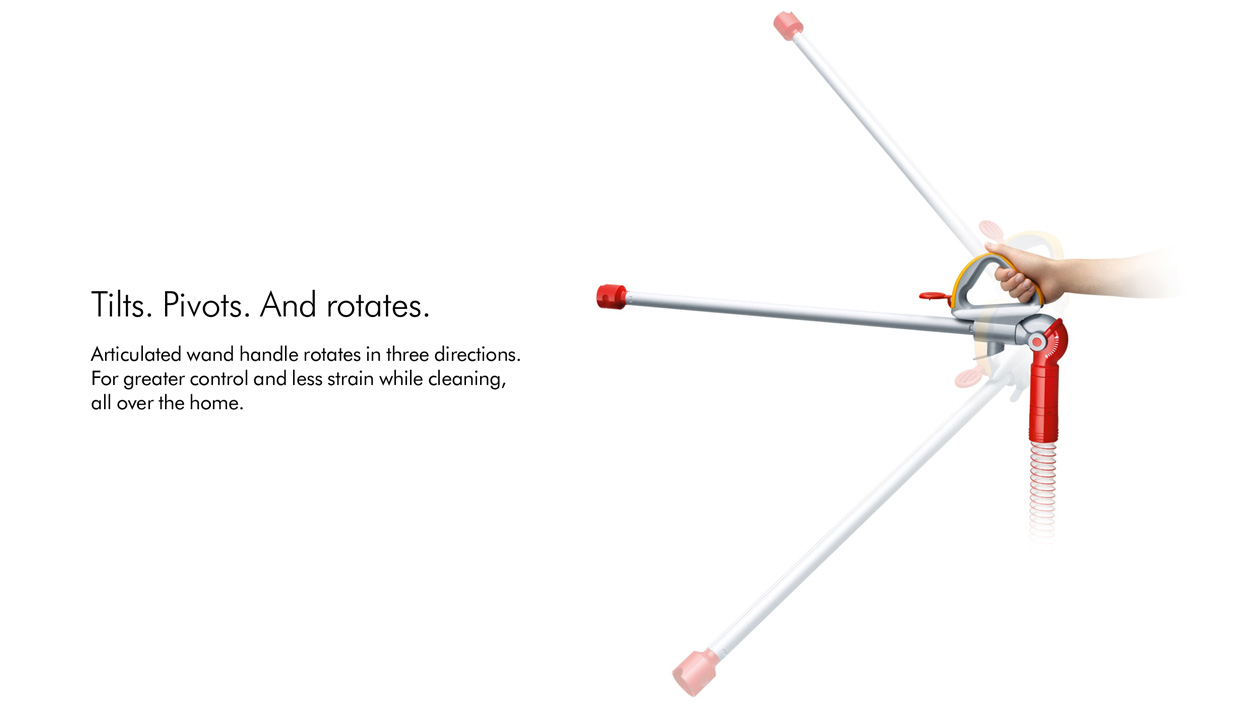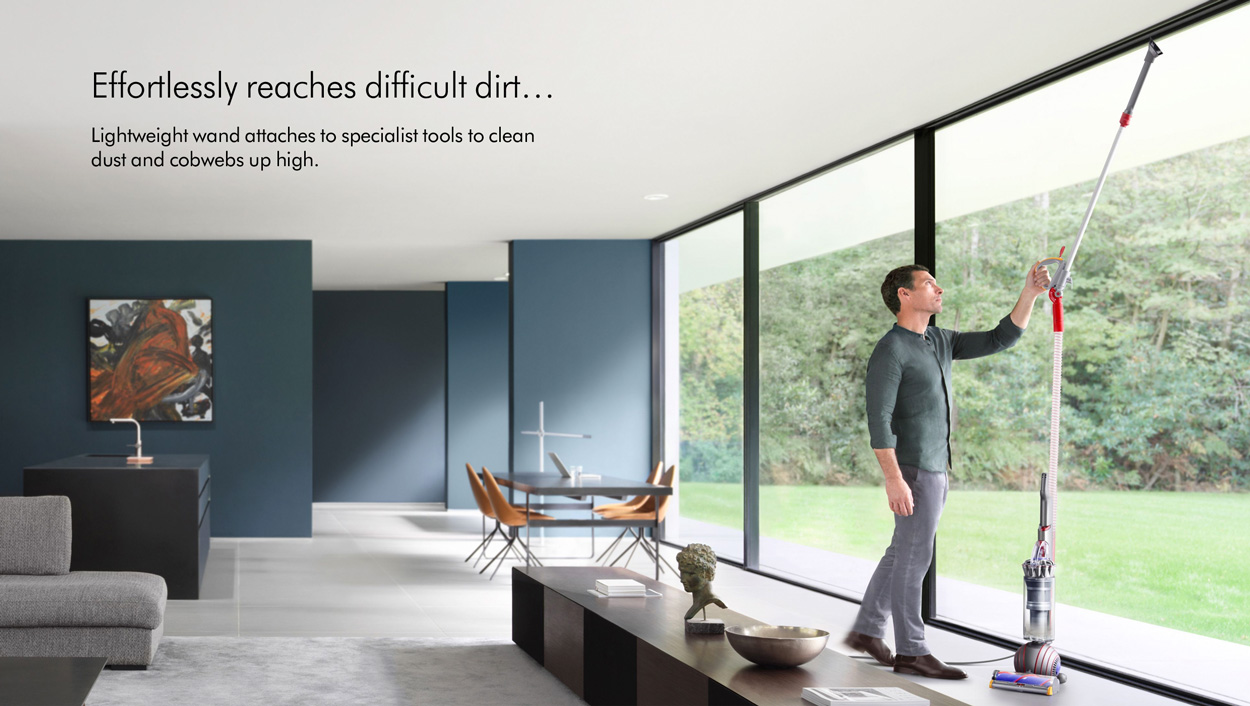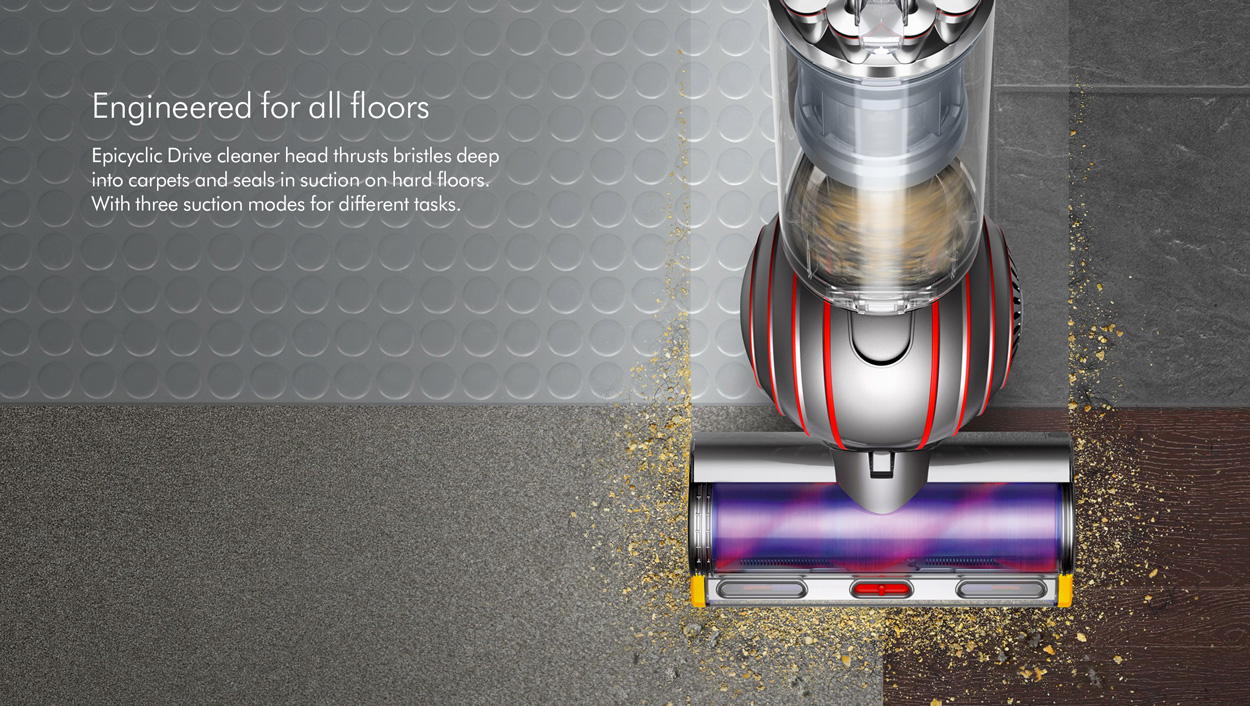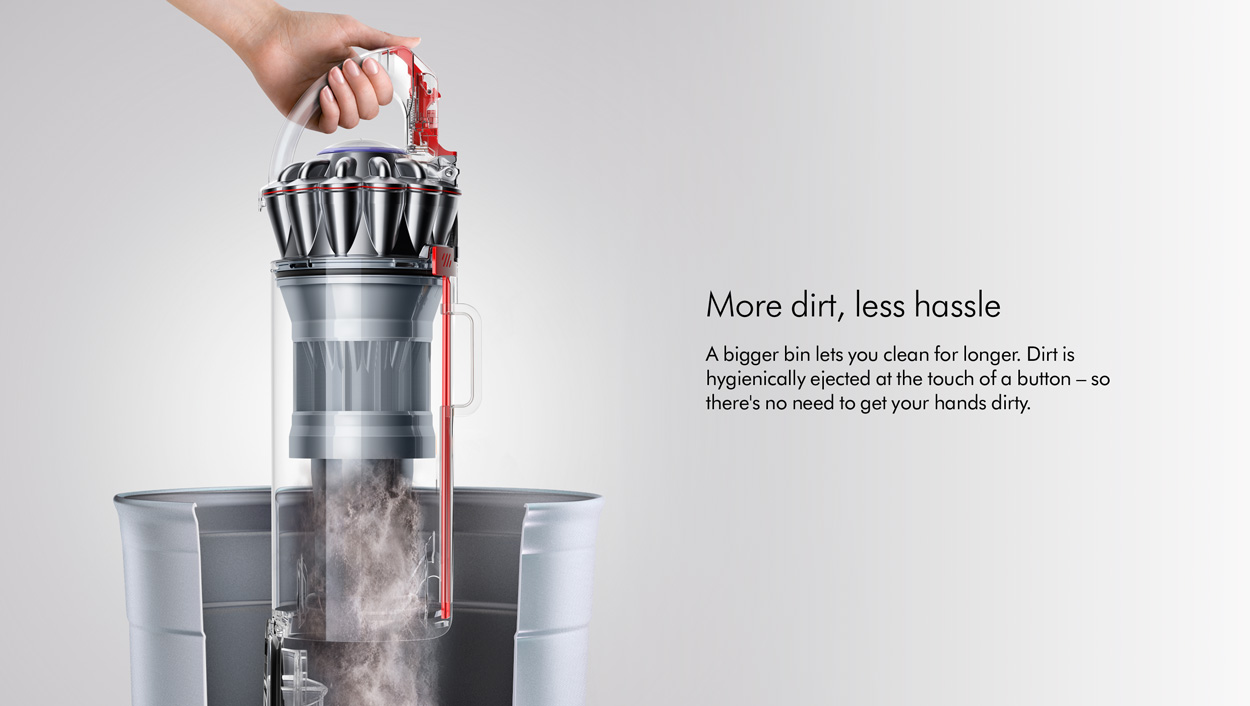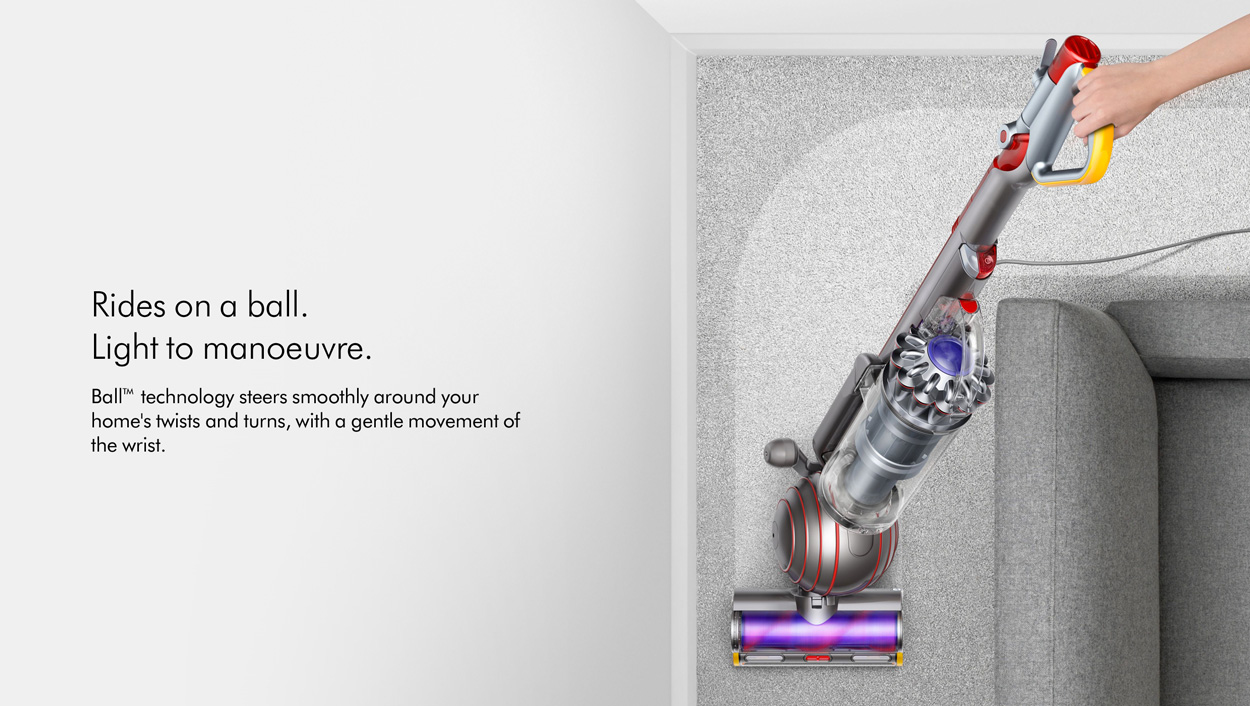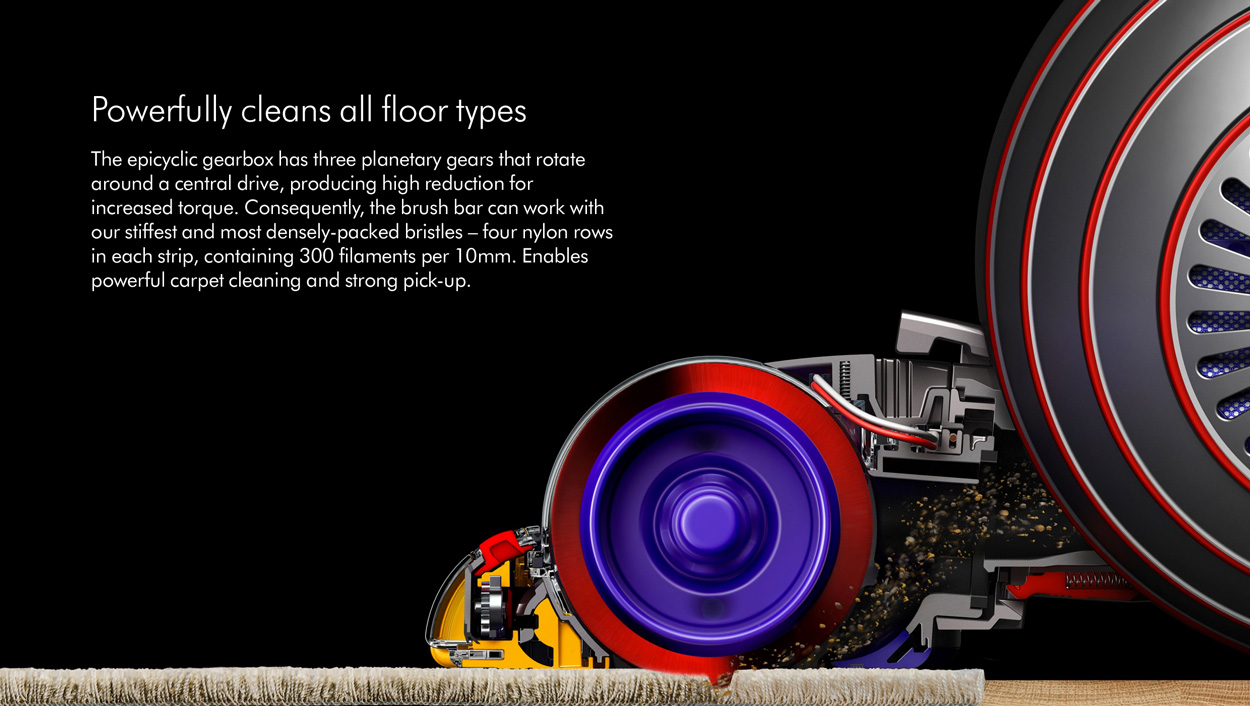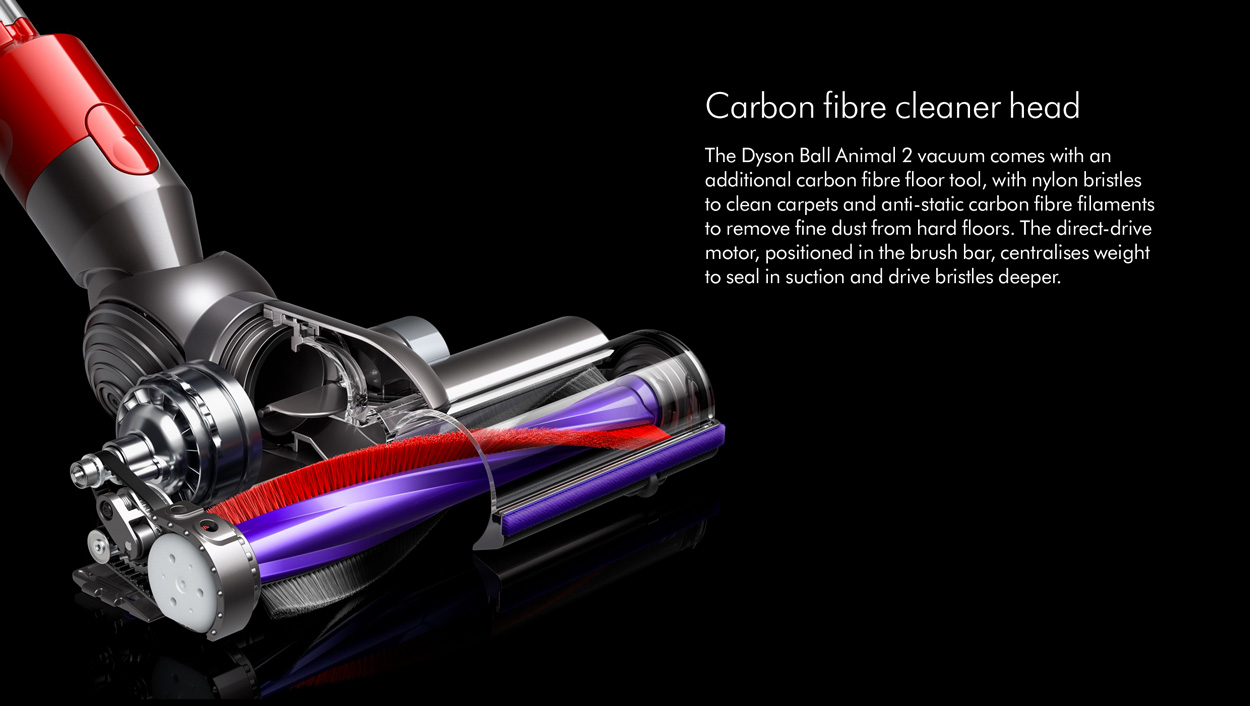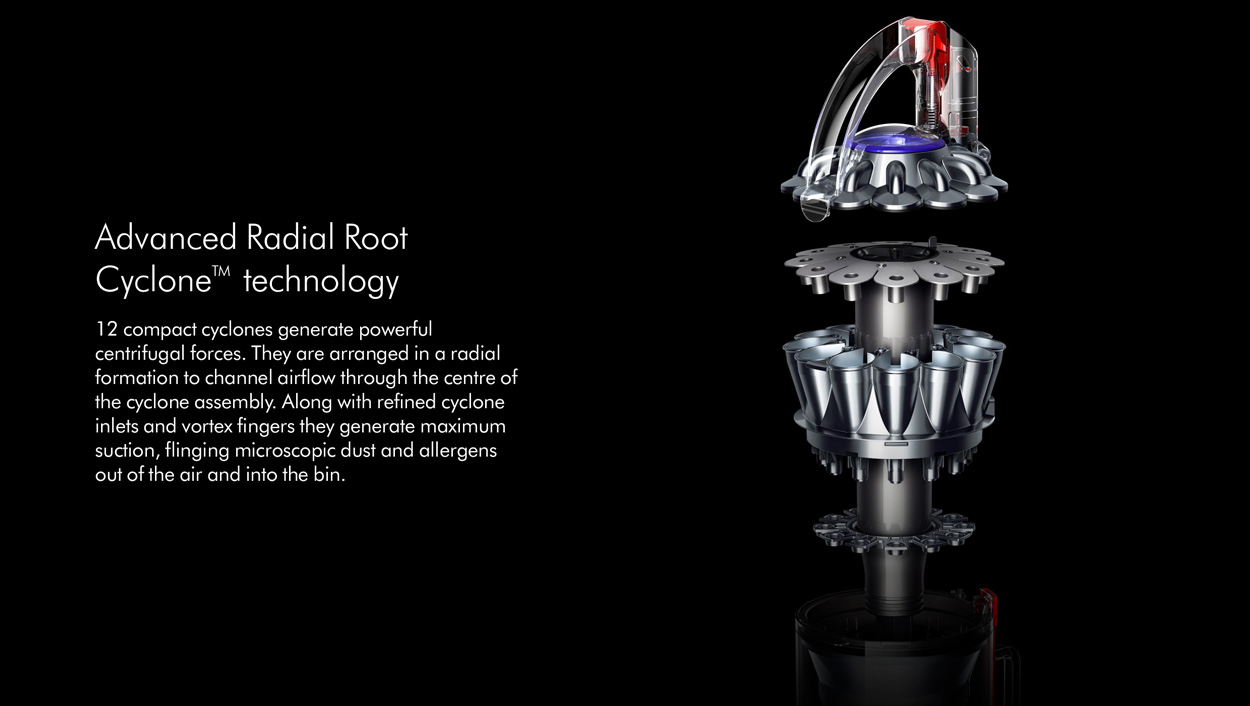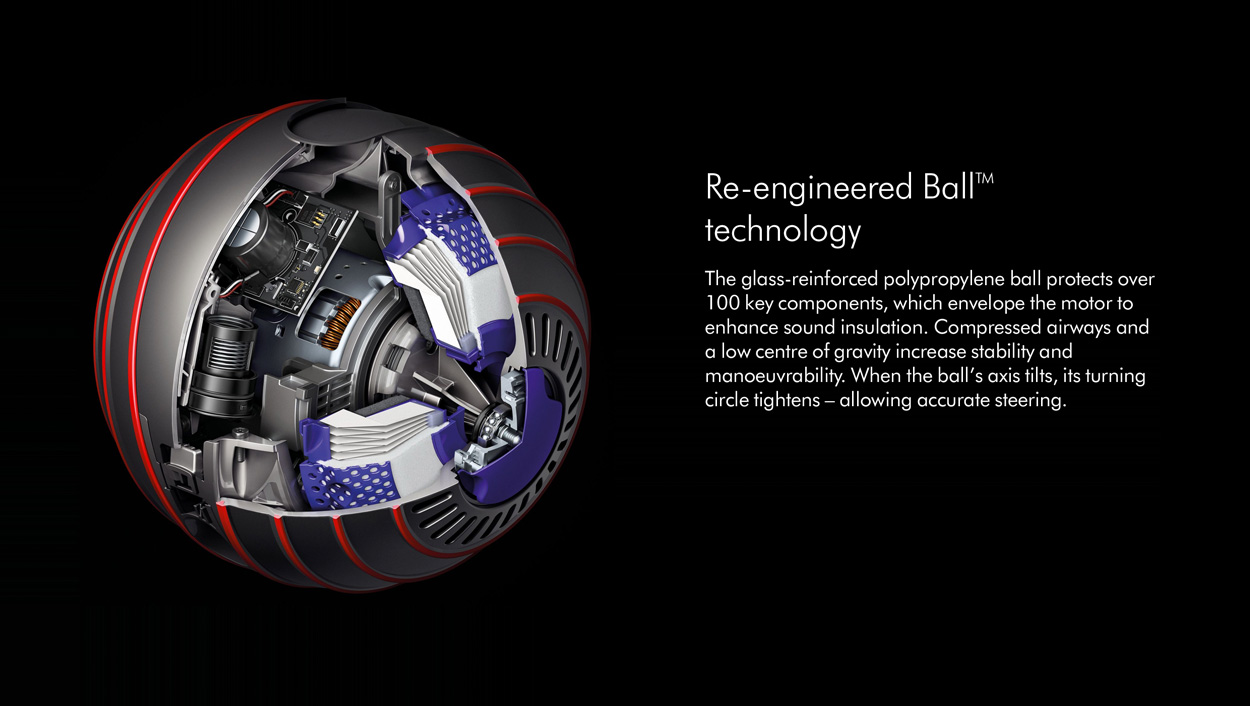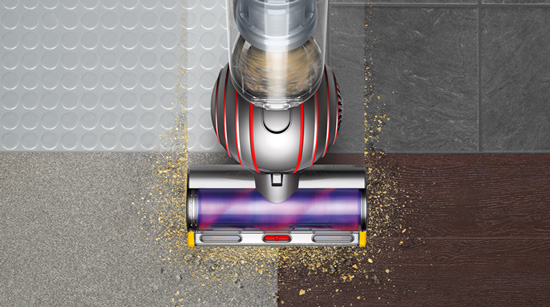 Epicyclic Drive cleaner head
Powerful brush bar cleans deep into carpet fibres. Seals in suction on hard floors.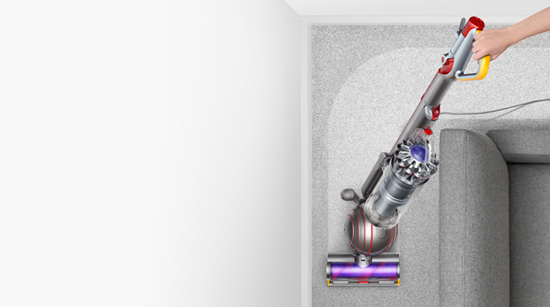 Ball™ technology
Easy to manoeuvre. Steers around furniture with a gentle turn of the wrist.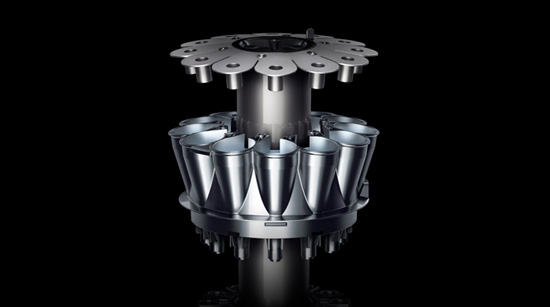 Radial Root Cyclone™ technology
Optimised airflow captures dust and allergens in the bin.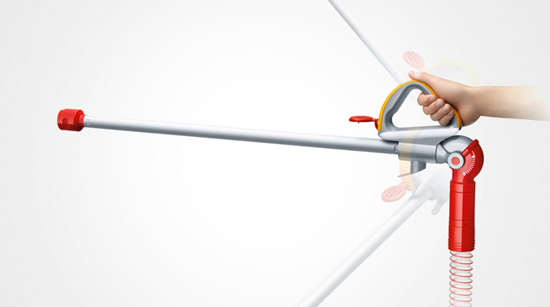 Articulated handle
Rotates in three directions, allows for 360° articulation - for easy, versatile cleaning.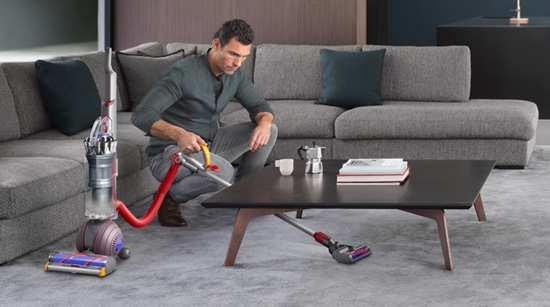 Additional low-profile cleaner head
Carbon fibre floor tool attaches to wand for cleaning under furniture.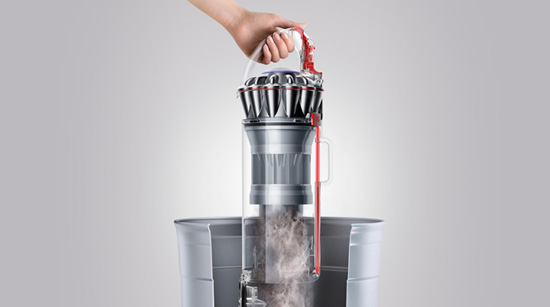 Large bin, hygienic emptying
Drives our trapped dust with the push of a button, so there's no need to touch it.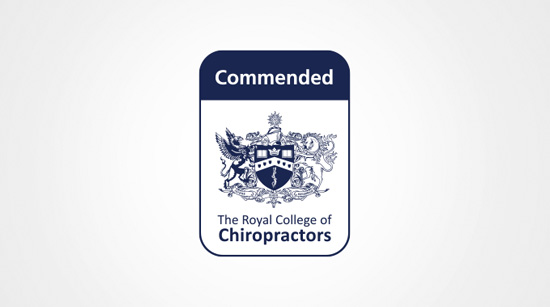 Commended by the Royal College of Chiropractors
Rotates in three directions, allows for 360° articulation - for easy, versatile cleaning.
Certified asthma & allergy friendly™
By Allergy Standards Limited.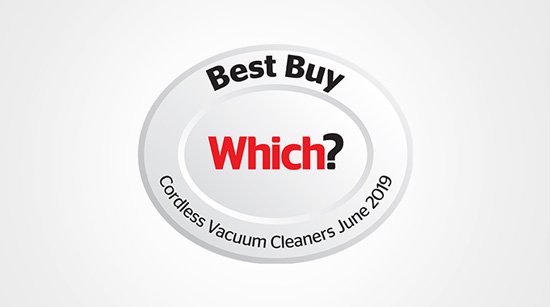 Which? Best Buy
Awarded Which? Best Buy in May 2018
---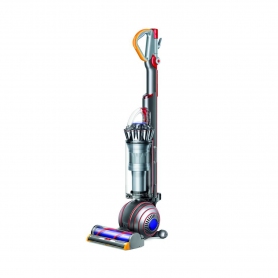 BALLANIMAL2+
Dyson BALLANIMAL2+ Upright Vacuum Cleaner
Clean your home quickly and easily with the Dyson BALLANIMAL2+. This...
Our price £299.00
BUY NOW